Setting The Ambience: Dining Room Lighting Ideas to Enhance Your Dining Space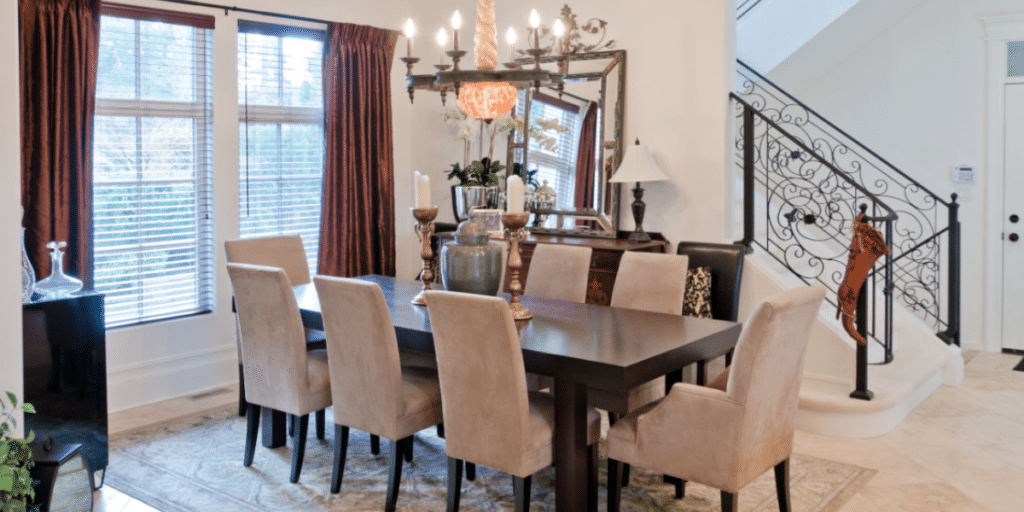 If you're looking for some inspiration and you need some dining room lighting ideas, you've come to the right place. Choosing lighting for the dining room is a unique and personal experience. Every household uses their spaces differently, and you will need to understand how to get the most out of your space when considering these dining room lighting ideas.
Dining Room Lighting Ideas For Everyone
When choosing lighting for the dining room, ask yourself a few questions before you begin.
Is The Dining Room Separate From The Living Room?
If your house has a more traditional layout, you may have a dedicated dining room. If this is the case you can choose to make a real feature of your lighting.
It doesn't need to match other rooms, as it is a separate space that can have its own decorative style. However, it's a good idea to choose a theme that compliments other areas of your house, allowing the scheme to flow seamlessly.
Are You Working With an Open Plan Layout?
Alternatively, your living, kitchen and dining spaces might all merge into one another. If that's the case you can use the lighting as a way of dedicating different areas to a specific function. Although there's no rule that suggests you should have matching lighting in an open plan setting, having a common theme running from one space to another will provide a smoother transition.
What Size Space Are You Working With?
You might feel overwhelmed with dining room lighting ideas. A good way to narrow down your options is to consider the size of the space you are working with.
Don't assume that a low ceiling means you can't have a feature pendant light. In fact, introducing this type of lighting in a smaller room can really enhance the cosy nature of the space. Typically, a pendant above the dining table should hang around 30-36" above the top of the table.
There are other small dining room lighting ideas, such as wall lights and lamps. This type of lighting, strategically placed, is another way to create the illusion of a larger room. Add some mirrors and light paintwork and you'll really notice the difference.
Traditional vs Modern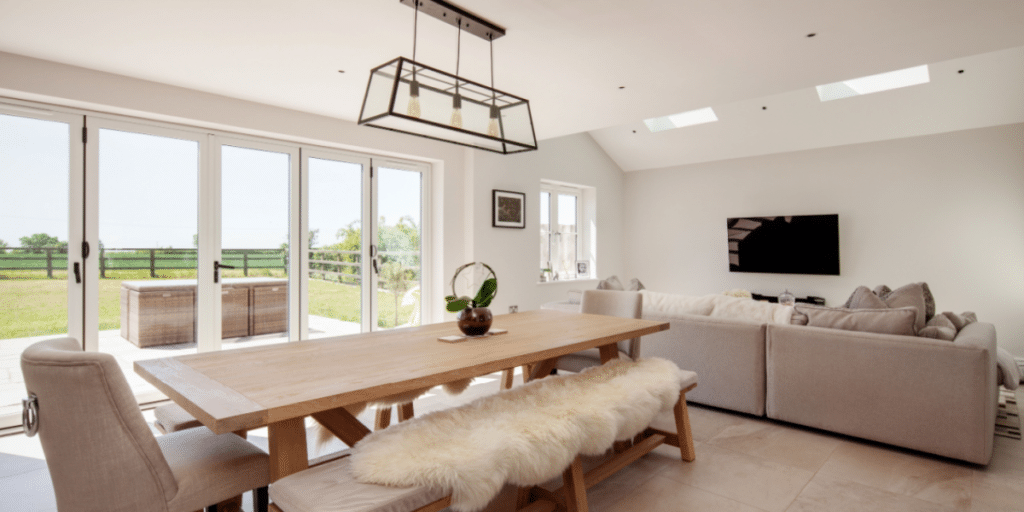 You can choose to make your lighting scheme a feature on its own, or you can select something that creates a subtle backdrop.
Traditional chandeliers, pendants and rise and fall lighting will create a certain ambience, whilst something like LED lighting for the dining room can alter the mood completely.
Period lighting has its place in particular styles of building. It helps create a traditional scheme, in keeping with the surroundings.
Modern spaces can benefit from LED lighting for the dining room. Generating a blue tint, rather than the warmer glow of period lighting, LED lights provide the best energy efficient light source, making LED lighting for the dining room a sensible choice.
They are particularly effective in open plan dining areas, with a more modern, relaxed feel.
When you take a look at the endless possibilities of dining room lighting ideas, be sure to take your own style into consideration. Cost and functionality will undoubtedly play a part too, but make sure whatever you choose reflects the mood you want to evoke. And have a bit of fun choosing!