Lighting For Office And Study Spaces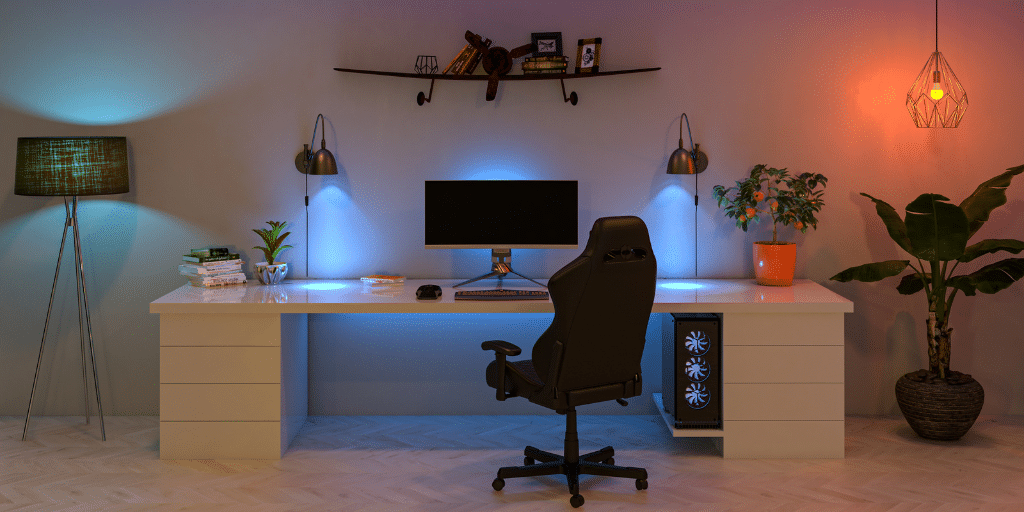 When you're looking for good lighting for office and study spaces, it can be difficult to know where to start. The choice of desk lighting alone can transform your space. 
As the number of people working from home increases, so does the need for effective office lighting. First of all you'll need to find a suitable space to call your office. You may be lucky enough to have a dedicated study, or perhaps you have allocated a spare room, or you've chosen a cosy corner. Either way, office lighting, and more specifically desk lighting, can turn the space into an organised, professional workspace.
There are many different options when it comes to home office lighting. Functionality is important, but so is an office lighting scheme that blends with the rest of your decor. You can be more adventurous with desk lighting, as this tends to be portable.
What You Should Consider When Choosing Home Office Lighting?
Lighting can lift the mood and create an inviting atmosphere. When you're working you will want to maximise the benefits of your lighting scheme, and avoid creating distracting glare. Lampshades help soften lighting, and up-lighters are good at lighting up the space without the risk of dazzling you in the process.
LED lighting provides a more contemporary, subtle feel and can create a good decorative backdrop to the office, if that's your preference.
Remember to take into account the natural light source in the room. Bright sunlight, directly on your face as you work is not a good idea. It can lead to uncomfortable eye strain and headaches. As pleasant as a blast from the sun can be, it also contributes to those distracting shadows over your work.
Decorative desk lighting offers a dedicated light source, as well as adding interest to the room. You can let your creative side off the leash and opt for something quirky; alternatively you can choose function over form and go for desk lighting that successfully does the job it was designed for.
The beauty of desk lighting is that it's portable. You can move it from place to place, so that it provides the best light source regardless of time of day; from late Summer sunshine to Winter mornings that take a little longer to come to life.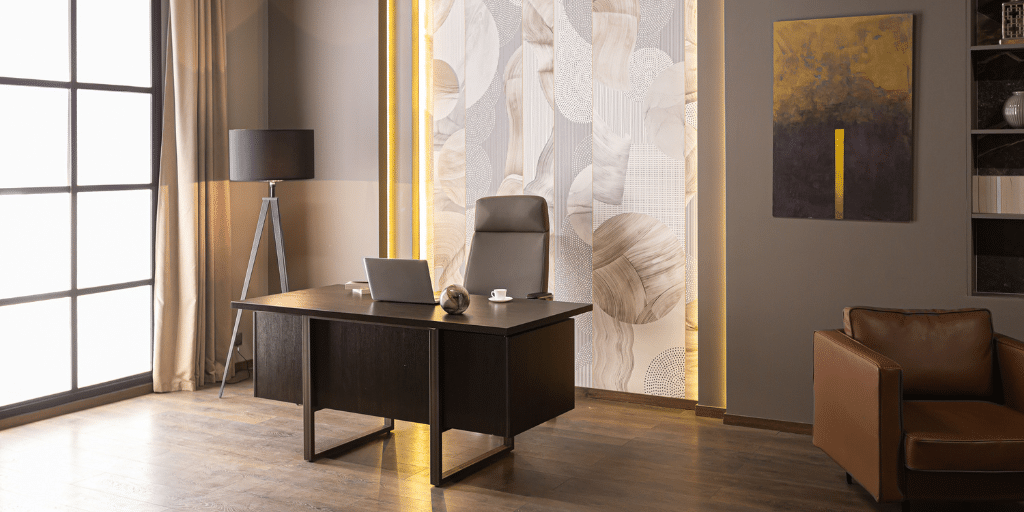 Moving With The Times
Over the last decade the amount of employees working from home has been on the rise. The Office of National Statistics has reported that during 2023 the percentage of employees working from home has reached 44%. This is made up of hybrid workers and those who work purely from home.
So, whether by choice or necessity, having a home office space is becoming more and more important. Making that space fit for work means having the right seating, desk area and lighting scheme in place.
If you're looking for some advice and a few ideas about how to make your space suitable for working from home, check out a dedicated lighting company. You'll be able to discuss the space you're working with, your requirements and decor preferences before making your final decision. IOS Lighting has plenty to offer for all tastes and budgets, and their friendly sales team are always happy to share their knowledge and advice. Visit their website to check out their extensive range of lighting.