Different Styles of Kitchen Lighting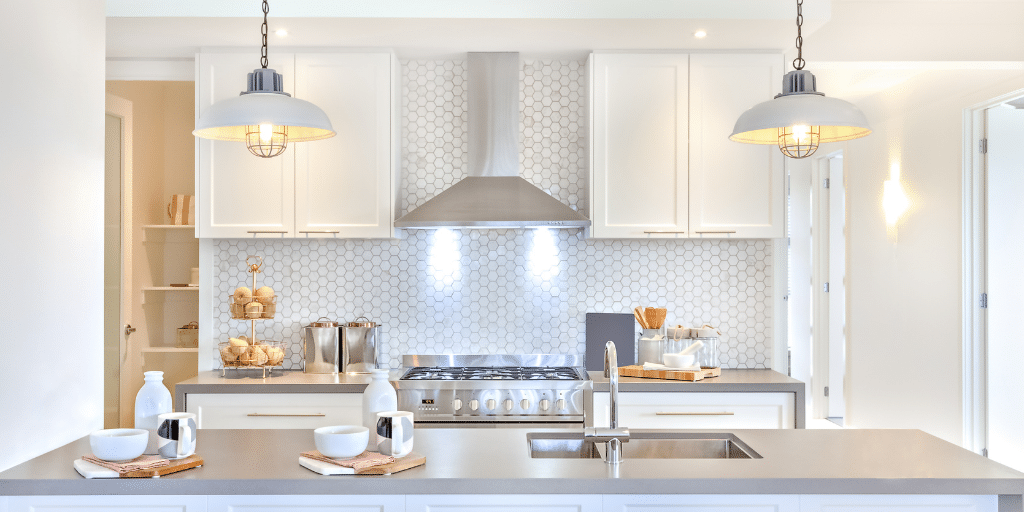 Any homeowner or enthusiast will know the importance of kitchen lighting. Truly, it has the potential to make or break a kitchen.
Providing aesthetic value as well as serving a practical purpose, kitchen lighting has one of the most important jobs in any food preparation space.
With so many different design tastes and requirements to accommodate, there are a huge variety of lighting styles on the market. Each has unique practical qualities, as well as contributing to a kitchen's design scheme in varying ways.
Today, we are exploring the many different styles of lighting available for kitchens. From pendant lights for kitchens to recessed, we are going to take you on a whistle stop tour of what is out there.
We hope that by the end, you may have some inspiration for your next renovation project.
Aesthetics and Functionality: The Importance of Kitchen Lighting
In any kitchen design or renovation project, lighting is, and always should be, an important consideration.
Not only will lighting enhance aesthetic value but it has a significant functional role. From ensuring task stations are sufficiently lit to creating the required ambiance, lights hold the potential to completely rejuvenate a cooking area.
Continue below for a brief exploration of the different styles available.
Exploring Different Styles
We all have unique tastes and requirements, which is why there is such a broad range of lighting styles, lights and kitchen light fixtures. Each style, and indeed the specific light, is suited to a particular homeowner.
Modern homeowners who wish to emphasise clean lines and sleekness may benefit from recessed lighting, for example. Those who prefer more traditional stylings may prefer to place more importance on pendant lighting, with some even opting for a kitchen chandelier. Below are the most common styles of kitchen lighting, which are well worth exploring if you have an upcoming renovation project.
Ambient lighting
Pendant lights
Recessed lighting
Natural light
Task lighting
Cove lighting
Accent lighting
This is not a definitive list but a few popular examples to get you started. In many homes, designers will opt to use a combination of the above. Pendant lights for kitchens, for example, may be used above a countertop whilst cove lighting may be implemented in a recessed area along the ceiling.
Other examples include task lighting for cooking areas, as well as accent lighting to emphasise certain design/ structural features within the kitchen.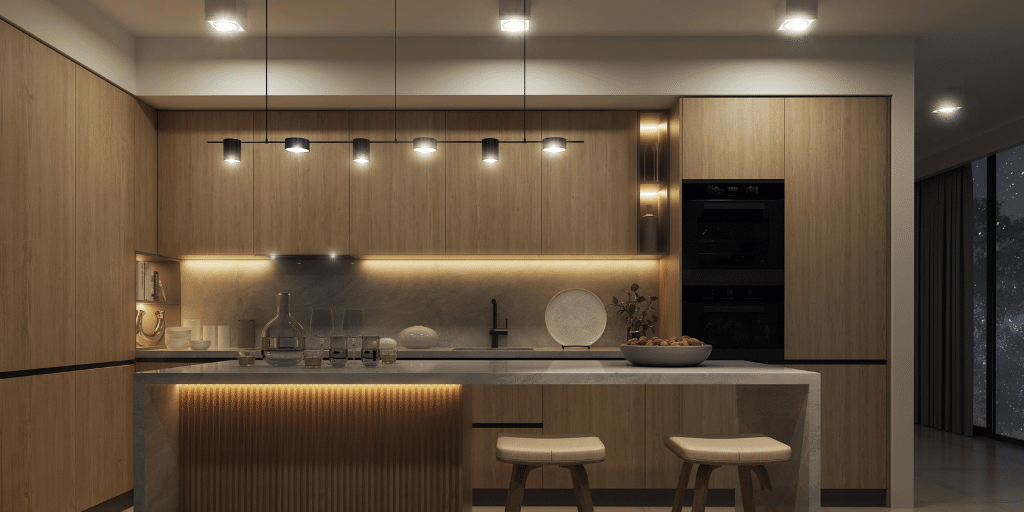 IOS Lighting: Northampton's Kitchen Lighting Expert
As Northampton's leading lighting supplier, we have a wealth of options that are suitable for kitchens. From pendant lights for kitchens and under cabinet lights to innovative LED solutions, we are confident in our ability to deliver a solution regardless of style or requirements. 
If you have any questions about any of our products, from pricing to specifications, use our contact form to find out more.